Thanks for the great service, as always Chirs Garden Games Hire UK A Frame Support Boards USB01 Spare Parts Set of 3 Rope Hoops Small (SP-RHS6) Spare Parts Set of 3 Soft Balls Blue (SP-B3)

Spare Parts For Games Thursday, September 21, 2017
Nice job Lisa Butler-Hollington all arrived and off out tomorrow midland leisure sales highly recommended by the good Lord himself

Phil Donovan 1st 2 Bounce Tuesday, May 26, 2020
Feed the clown and splat the rat arrived today. Really pleased with them and the service 10/10 Feed The Clown Game (FTC02) Full Set Splat The Rat Game (SR02) Full Set

Side Stall Games Monday, May 8, 2017
Amazing. Thanks Lisa, I'll certainly be in touch if I ever need more items. You've bern a pleasure to do business with. Thank you Best wishes Tara Kelsall - Wiltshire Marquee Pole Storage Bag (PB01930) Marquee Canopy/Sides Storage Bag (CSB01931)

Storage Bags Thursday, September 21, 2017
Milk The Cow Game MTC01 great purchase for the Selby Monthly Farmers Market

Milk The Cow Game Wednesday, August 17, 2016
APP DOWNLOAD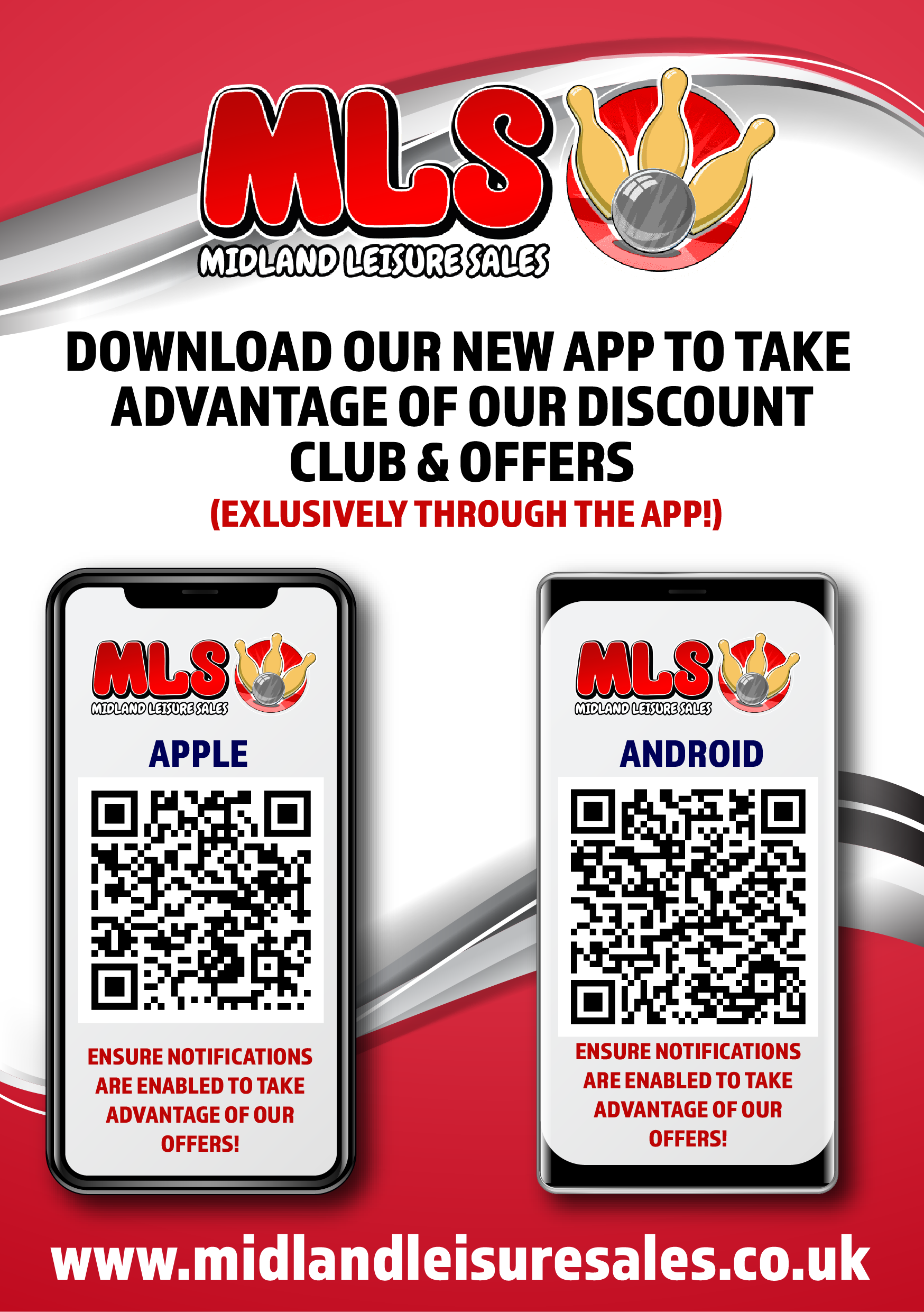 Download the Midland Leisure Sales App with the QR Codes, choose for apple or android phones. Just point your phone camera over the QR code and in a few click you will have the Midland Leisure Sales App.

Create an account with Midland Leisure Sales, this is optional feature which allows you to see previous order history and purchases. To register just click the home page REGISTER above or use the sign in option for registered customers.

Midland Leisure Sales values all our customers, if you have any problems downloading the app just click here to contact us.